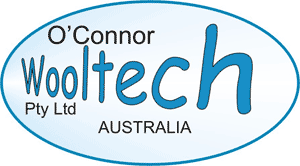 Company Description.
Wooltech is involved in the Design, Engineering and Manufacture of a wide range of specialised functional equipment in the Wool Handling, Wine and Milling industries.

Wool Handling Equipment:
As a pioneer in the Wool Handling Industry, O'Connor Wooltech was and is, an innovator in functional reliable equipment that has always been operator friendly. In latter years the concentration has been on high volume processing of bales in semi automated lines.

General Engineering:
O'Connor Manufacturing /EMGA has been called upon to assist local industries and primary producers in a wide range of specialised equipment for the Wine Industry and Feed Mills.